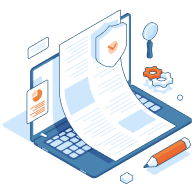 Medical Billing & Collections
Improve your cash flow without sacrificing patient care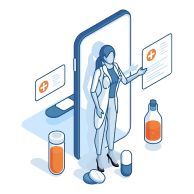 Credentialing
Services
A better way to manage credentialing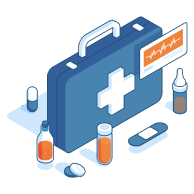 Practice Management Consulting
Let us help move your practice forward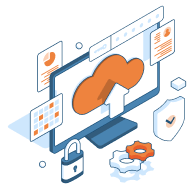 EHR/PM Installation & IT Support
Your practice streamlined with next generation technology and solutions
Over 17 years helping providers grow their revenue
Revenue cycle management is our focus, and we will work hard to increase your practice revenue by 20% or more during the first 90 days. We will also provide extraordinary customer service to you and your patients as well as a dedicated team of professionals that you can depend on for all of your revenue cycle needs.
400+
ROI Focused Professionals

Clean A/R
We are experts in Aging A/R Recovery. We analyze, prioritize, and pursue every old claim. If your in-house billing team is struggling to keep up with you're A/R, we can help!

Lower Denial Rate
The average rejected claim rate is reported as 25% according to MGMA. We guarantee your first-pass rejection rate will be less than 5%.

Efficient Processes
Claim submissions within 12-24 hours, coding accuracy >98% and multiple professionals dedicated to your account, which leads to faster reimbursements, increased cash-flow, and increased productivity.

Skilled Team
Our team of professional billers and certified coders offers you custom tailored coding expertise for any type of practice or medical facility.

Monthly Reporting
We will provide custom reports based on your practice needs on a daily, weekly and monthly basis. The reports will be easy to read and understand.

Competitive Pricing
With rates between 2.99% and 6% our simple, transparent pricing is based on revenue volume, and is tailored to your unique needs.
Over the last six months, telemedicine barriers have been broken and more U.S. physicians and patients are using telemedicine than ever before. However, there may
What patient engagement strategies must physician practices implement to proactively care for as many clients as possible? https://player.vimeo.com/video/449440744 COVID, PANDEMIC, LOCKDOWN! These three words have
Why doctors love PracticeForces

"Our Family Practice has been with PracticeForces since 2017. They have always been very attentive to our needs. Parul is a sweetheart and always keeps in touch with updates and changes. We appreciate all that they do for us."

"We would highly recommend PracticeForces to anyone who is looking for a medical billing service. The staff is extremely knowledgeable and professional. They are trustworthy, diligent and are proactive in improving our practice at Mixa Orthopedics."

"Very detail oriented ,organized & customer service oriented. Work in a timely manner & do an excellent job with collecting money from Insurance companies. Highly recommend."